Over ons
WHAT WOULD YOU WEAR?
Do you remember? When you were a kid, your imagination could bring you anywhere and everything is possible.
Feeling the sunlight on your face, playing in calm and making a tea for your mom or dad, drawing and coloring, dreaming of being a princess or a knight, building a castle, those were the best days. It starts in the morning with what to wear as you wanted to wear your nicest clothes; the dress, skirt, pants or top with the nicest colors and the ones that were most comfortable. What would you wear if you were young again?
As we grow up, we tend to forget this imagination, this calm happiness inside, this timeless colorful playground. As a parent you have to bring order in the chaos but there is nothing better than letting go of the reins every now and then and making a bit of chaos. Let's go back to those early days where only happiness counts and remember the good and colorful times and give it to your kids too, as long as possible.
Nature gives us so many colors and we must not loose these colors including our imagination as we grow up. So, let's start with giving our children a long-lasting playground with colorful clothes. 
We care for nature, for a long-lasting colorful world. Therefore, we don't produce in mass, use more and more digital printing which is less polluting and in future we will use more bio cotton.We care for quality, we find that our clothes are worn by little brothers and sisters, nieces or friends. So, our pieces last longer than only 1 child.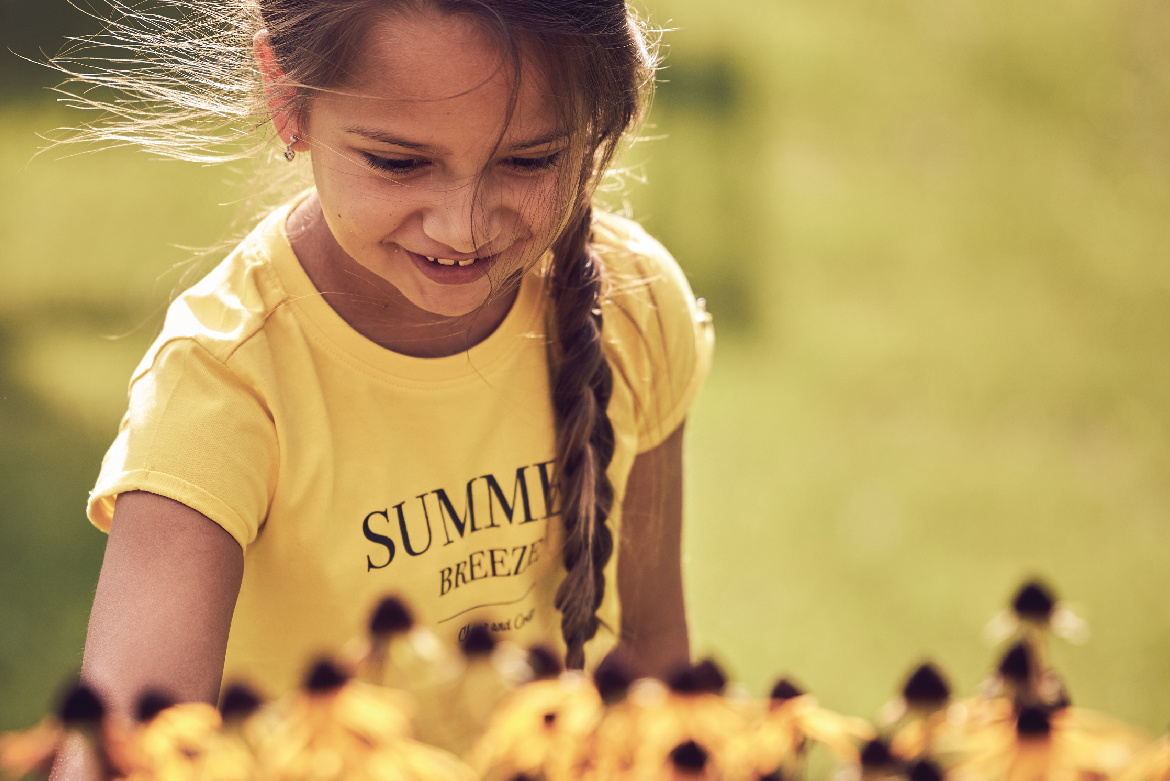 The company was founded in 2008 by Miranda Smid and in January 2009 the first collection was a fact. At the age of 10 she was already making clothes for herself with the sewing machine and choosing beautiful fabrics and colors was the best thing to do.
After her education (which had nothing to do with clothing) she gave up her first job during the probation period because there was only one thing that gave her the most pleasure, making clothes and started a study in the field of textiles. Miranda then worked for years as a buyer in clothing and had various freelance positions.
Later with 2 little boys it was difficult to find nice fitting clothes and she decided to start her own business. The first years with a partner who made the designs and since 2014 she has also taken this into her own hands.